Hey guys and gals! It's the Featured Artist Friday! As usual, I've got 3 songs up for inclusion in our rotation. This week we're focusing on Ray Price. Visit us on our Facebook page and let us know what you think!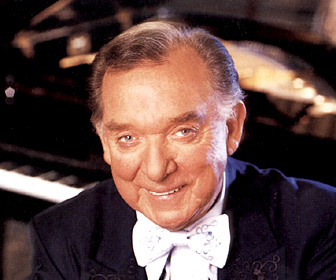 1. Beauty Lies in the Eyes of the Beholder – Ray Price with Vince Gill
2. I Wish I Was 18 Again – Ray Price
3. This Thing of Ours – Ray Price
Tune in to KBEC Thursday at 7pm to hear the entire Live From Austin, TX record from Willie Nelson
While much of Willie Nelson's band and setlist have changed so little over the decades that some find his performances as predictable (and perhaps as comforting) as a religious ritual, this 1990 recording from Austin City Limits offers a few surprises. The revival of the vintage "Bloody Mary Morning" turns into an extended interplay between Nelson's guitar and Mickey Raphael's harmonica, suggesting that Nelson and Family were the quintessential jam band long before that term was in vogue, while the conversational phrasing he brings to Kris Kristofferson's "Loving Her Was Easier (Than Anything I'll Ever Do Again)" shows the spirit of a jazz singer. Of the newer material, "Still Is Still Moving to Me" is pure Texas Zen. He plainly feels at home within the studio of Austin City Limits (a series he helped launch), where the close confines accentuate the musical intimacy. --Don McLeese
Escapism is mental diversion by means of entertainment or recreation, as an "escape" from the perceived unpleasant or banal aspects of daily life. It can also be used as a term to define the actions people take to help relieve persisting feelings of depression or general sadness. (via Wikipedia)
When life hits you hard (girlfriend leaves, lost job, fender bender, favorite TV show gets canceled), we always look to the beach to make us feel a little better and take our minds off of it.
We are proud sponsors of this year's 4th Annual Outlaws & Legends festival taking place in Abilene.
From the vaults of the award-winning PBS Austin City Limits TV show, this recording was made on October 23, 1988.Tune in on Thursday, March 20 to hear the entire album!
Maybe it was an epiphany of sorts. As Buck tells it, "One day I was watching Austin City Limits and Dwight Yoakam was on, then he dedicates the program to Buck Owens. So I said, I'm going to see what this kid is like." It wasn't long after that he was on stage with Dwight singing his old hits. Buck was bitten by the bug to return to music, after calling it quits almost ten years earlier.
Page 25 of 94